At the Arif Habib Group we believe that Corporate Social Responsibility is more than just philanthropy. It is a philosophy that aims at maximizing the positive impacts and minimizing the negative impacts of our business operations on internal and external stakeholders. This is done through strategic engagement in sustainable, responsible business practice by embedding sustainability in our core activities and through active stakeholder engagement.
Within our core business we are continuously striving to guarantee equal opportunity, diversity, ongoing training, and occupational health and safety to our people. In the marketplace we are on the forefront of maintaining standards, product quality and customer relations. We furthermore try to ensure that our supply chain also shares these values. For external initiatives we work in partnership with other sectors to find lasting solutions to some of our economy's most persistent sustainable development challenges.
To ensure impact we work closely with our partners to identify appropriate monitoring and evaluation procedures.
Education

Health

Enabling operating environment

Culture and diversity

The Environment
At Aisha Steel Mill, our CSR policy guides us to take initiative to contribute to harmonious and sustainable development of society and the earth through all business activities that ASML carry out.
ASML promotes its Corporate Social Responsibility (CSR) activities based on the conviction that all business activities must take CSR into consideration. We remain vigilant in enforcement of corporate ethics and compliance and constantly work to improve educational and community development programs and strengthen our internal control systems. At the same time, we pursue initiatives related to quality management, environmental preservation, philanthropy and improved communication with all stakeholders.
Blood Donation Drive
Aisha Steel conducts annual blood drive in collaboration with the Indus Hospital Blood Center. The annual event gives employees an opportunity to donate blood and make a contribution to the wellbeing of fellow countrymen.
Flood Relief Campaign
During 2022, Sindh's urban and rural areas witnessed widespread flooding as torrential downpours displaced thousands of families, forcing them to abandon their homes and leaving many without food and shelter. As a socially responsible organization, Aisha Steel provided ration to families and other basic home essentials such clothes & shelter.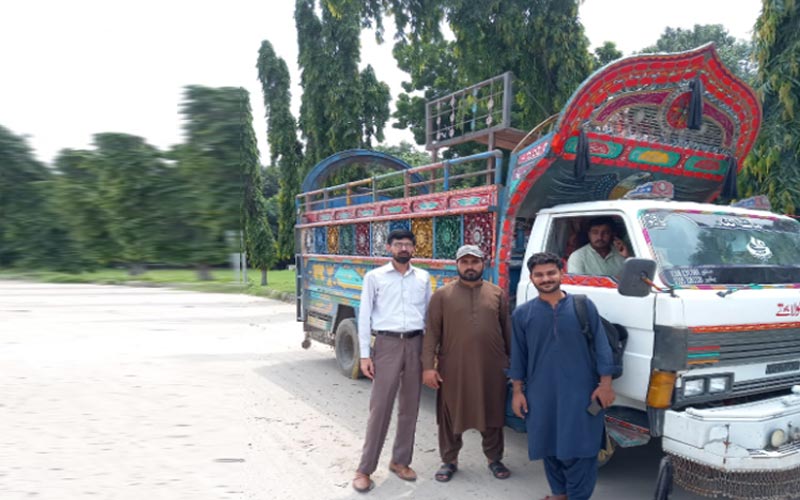 Tree Plantation Drive
Aisha Steel held a tree plantation activity at its Plant in an effort to counter the twin threats of climate change and pollution facing the country.
Raising Awareness of Social Causes on Social Media Platforms
ASML has raised awareness of various social causes on social media on a regular basis including COVID-19 awareness, financial literacy, taking care of the environment, the importance of cleanliness, inclusion of disabled persons, etc.
Vaccination Drive
Aisha Steel conducted vaccination drive in collaboration with the Ministry of Health, Sindh at its Plant site for its employees. Successfully inoculated over 500 doses.
Environmental Compliance
At ASML, we ensure our product and operations comply with relevant environmental legislation and regulations. We maintain and continually improve our environmental management systems as dictated by specific markets or local regulations through conservation of resources, prevention of pollution, discouraging wastage of food, and promotion of environmental responsibility amongst our employees. Also, strictly ensure emissions of hazardous materials from our Factory are within tolerable limits