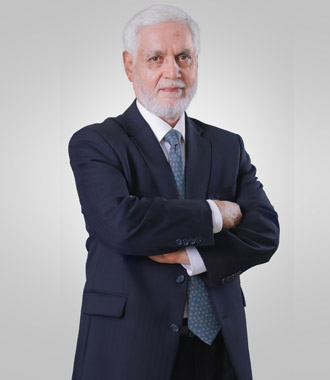 Dr. Munir Ahmed
Chief Executive Officer
Dr. Munir gained a B.E (Metallurgy) degree in 1978 from Dawood College of Engineering & Technology Karachi, MS (Metallurgy) in 1982 and a Ph.D. (Metallurgy) in 1985 from Institute of Material Science, University of Connecticut, USA.
He holds 36 years rich experience in progressively senior positions. Prior to joining Aisha Steel Mills Limited, he was associated with Peoples Steel Mills Limited as Managing Director where he served for 15 years at various senior positions including General Manager (Project / BMR), General Manager (Operations) and Director Operations. He also headed EPRF (ENAR Petroleum Refining Facilities).
Dr. Munir served as Member (Industrial Project) in Dr. A. Q. Khan Research Laboratories from June 2009 to June 2014 and also contributed as Chief Scientist from 2002 to 2009.
Dr. Munir contributed significantly in the field of Metallurgy and Material Engineering through his researches and publications. Till date he has published 45 articles in Journals and proceedings of International repute. He was also invited by University of Connecticut, USA in June 1989 as a Visiting Scientist to carry out research in the field of thin film superconductors. He was honored with Special Creativity award by National Science Foundation, USA, on the basis of "Exceptional Creativity" shown in his research work on surface modification. Last but not the least, his services were tributed with Sitara-e-Imtiaz by the Government of Pakistan for his contribution in the field of Metallurgy.